Happy New Year! Apparently January is a blue month, with some of the most depressing days of the year….but not here at Aktin & Thyme. Start the New Year with a spring in your step and revamp your home. Get the clutter sorted and styled with some fabulous storage solutions; revamp your bedroom with stunning headboards and fill your home with light using our gorgeous mirrors and lights. There is no excuse for January to be a depressing month now!
From chaos to calm
The idea of de-cluttering and tidying is not a new one. In the last year the KonMari method has taken over the world, but if you want something a little easier, then start by installing some stylish storage.  We are particularly fond of this Talbot Shelving Unit, with a winning combination of black iron and mango wood it takes us right back to days gone by. As soon as you step through your front door you have space for hats, coats and shoes, and suddenly your hallway is a haven of order.  Bathrooms are often overlooked but with the correct storage they can become spa like with their Zen calm. The Chevron Shelving Unit combines bleached mango wood with brass plated iron to offer plenty of storage space. The warmth of the wood and the reflective nature of the metal means your bathroom will be stylish and organised in the blink of an eye.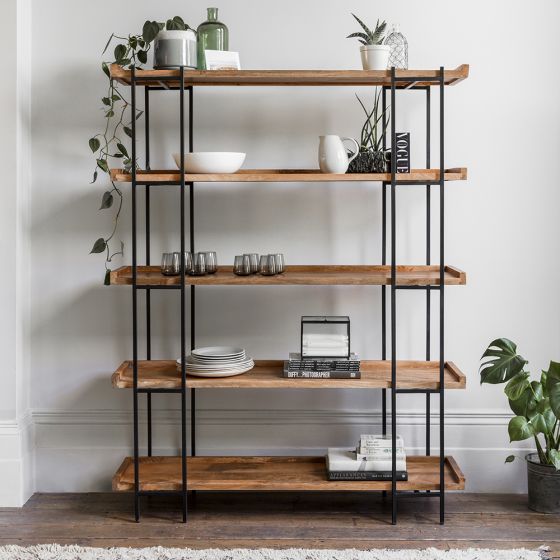 Talbot Shelving Unit (£499)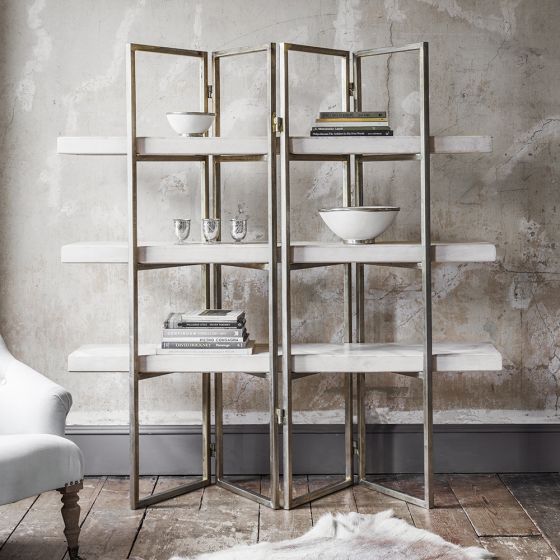 Chevron Shelving Unit (£549)
Serene Sleep
Your bedroom has a huge influence on your mood and energy levels, so use this New Year to give it some love and attention. Fabulous beds need lovely bedlinen and don't forget a headboard. Relax in both comfort and style with either the Eden headboard. Offering superior support and style whilst providing your room with the ultimate focal point. The Eden range also offers a bedside table and dressing table, for the ultimate calming theme throughout your boudoir. Accessorise with beautiful soft furnishings and then add in some gorgeous lighting for a truly relaxing yet luxurious feel. We are in love with the elegant Morgan Light, with its stainless steel exterior and pivot head, it marries practicality with style. The Kensington Table Light has an on trend glass base with a black retro shade, and provides the soft ambient lighting every bedroom deserves.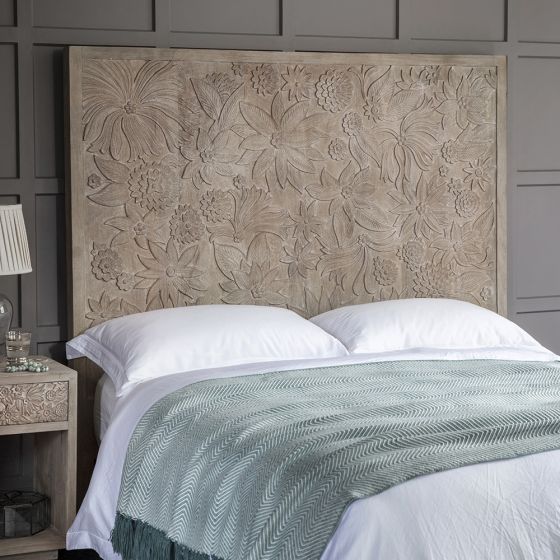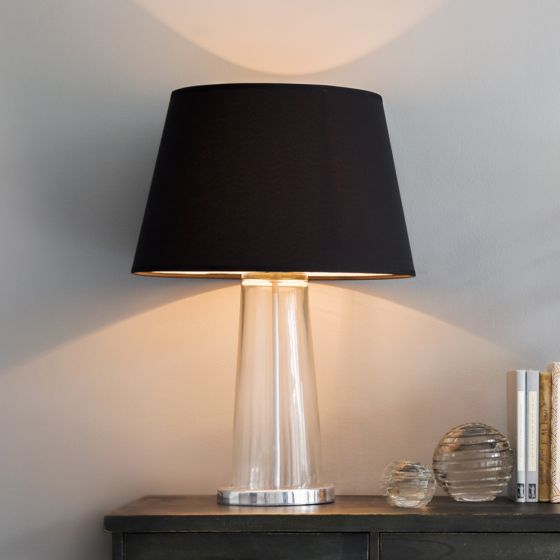 Kensington Hand Blown Glass Table Lamp in Silver with Black Shade (£99)
Mirror, Mirror on the wall…
Mirrors are the fastest and easiest way to throw light around a room and add not only the illusion of more space, but also bring a positive mental boost too. At Aktin & Thyme we have some luxurious offerings to tempt you into a spot of serene organisation.  Art Deco continues to be a strong influence and our Ida Mirror offers everything you could wish for. The usual design features a circular framed mirror, set within a box for contrast. this gorgeous mirror is perfect for small spaces. For the larger space, the Octavia "mirrors" this aesthetic with an octagonal brass design and tilted axel so you can bring the joy of light to your home. Team with some fresh flowers, and you are all set to start 2020 with a feel good vibe.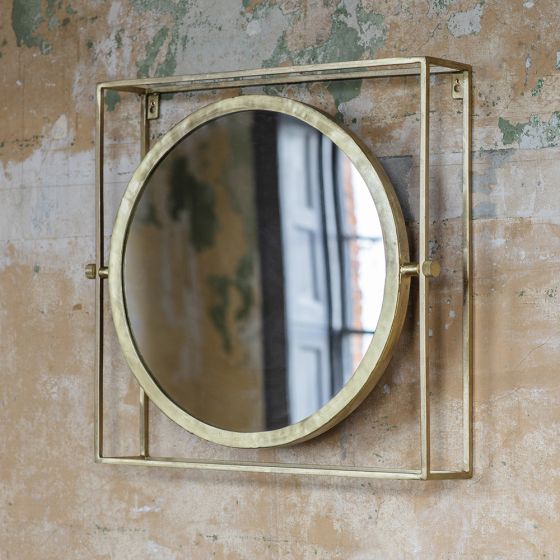 Ida Wall Mirror – Small (£149)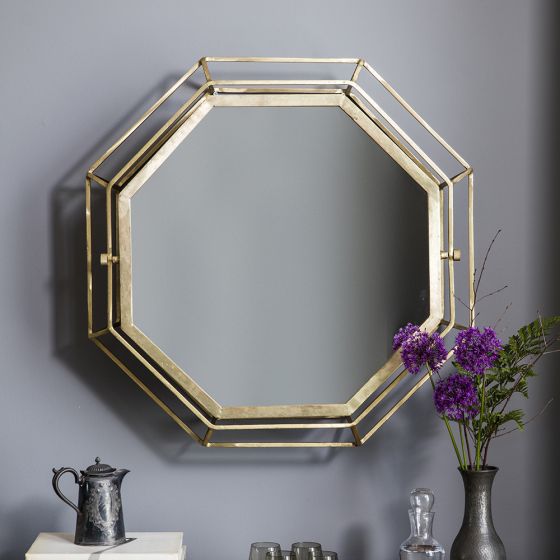 Octavia Wall Mirror (£249)