February is here and whilst Spring is starting to make tentative movements towards showing her face, the days are still dark and cold. At Atkin and Thyme we have decadent and indulgent additions to help you relax in cosy comfort, without compromising on style.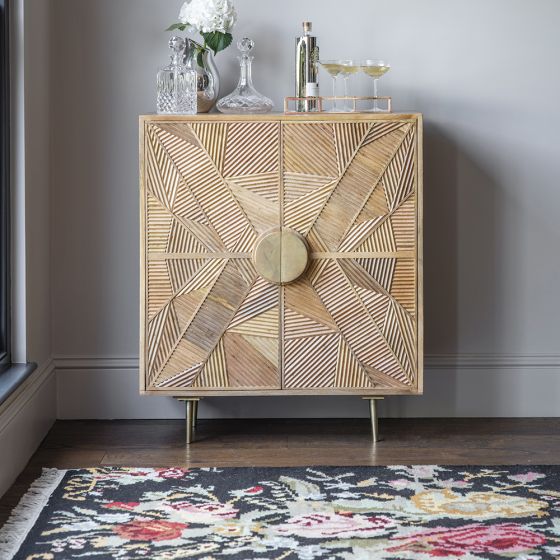 Jumeirah Sideboard (£599)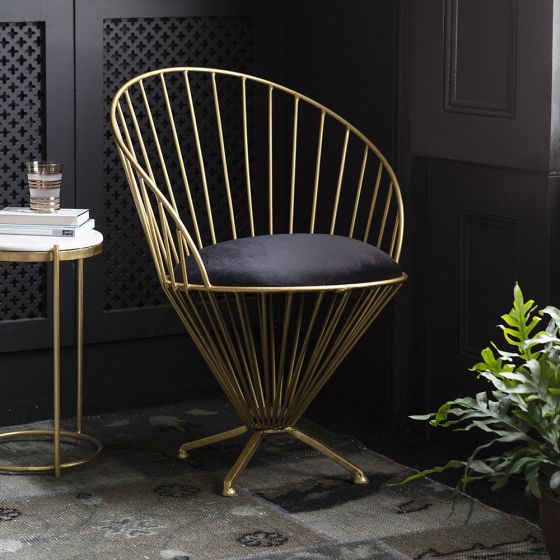 Cosy Corners
What more could a cosy corner need than a beautiful armchair and cabinet to hand in which you have your favourite books, craft projects and bottle of something delicious. Our new Hendricks Chair offers a glamourous yet comfortable perch; the antique brass frame is high backed for comfort, whilst the black velvet seat provides an elegant and enjoyable rest from the hustle and bustle. The Jumeirah cabinet has plenty of internal storage and boasts a large top surface. The antique brass frame and legs complement the Hendricks Chair, whilst the Art Deco design of the mango wood makes a boldly sophisticated statement that provides the ultimate cosy corner.
Delightful Dining
Chase away the blues with a gathering of your favourite people around one of Atkin and Thyme's stunning dining tables. The Chevron Dining Table (shown here with the Berkeley Bench and Bastille Bar Stool) has plenty of surface area to provide a veritable feast for the favoured ones. The bleached mango wood surface has a distinctive chevron design, which is teamed with a contrasting antique brass plated iron frame to provide the perfect informal dining experience.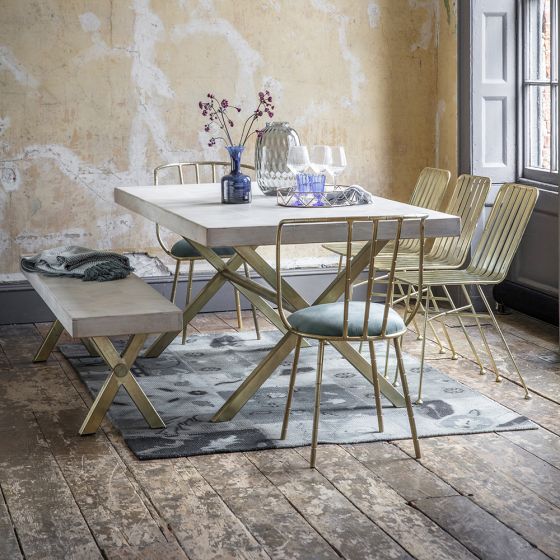 Chevron Dining Table – Large (£699)
Coffee and Cake
The Stellar White Marble coffee table is the epitome of sleek and stylish entertaining. The generous table size offers plenty of room for gorgeous cakes and cups of warming coffee (or tea!) whilst the powder coated geometric frame has a brass finish to bring light even the gloomiest of afternoons. For a more vintage look, the Henley coffee table in warm mango wood and brass powder coated iron frame, offers plenty of storage and a generous surface top. The two drawers are complemented by the open floating shelf, so you can have to hand everything from board games to nibbles. Pair with the stunning Clyde Table lamp, and you can have the ambient lighting needed for a cosy night in, or the brightness that a dull morning requires to brighten up your day. With Atkin and Thyme, February will simply fly by in comfort and warmth.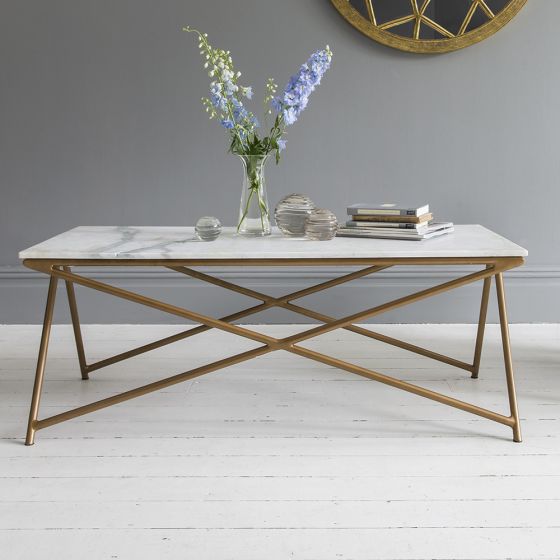 Stellar White Marble Coffee Table (£449)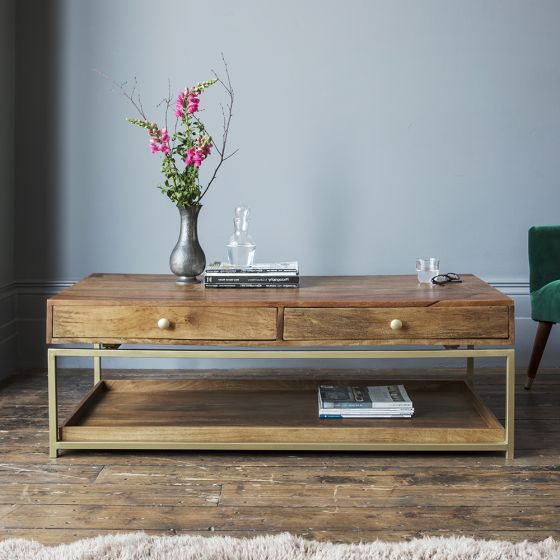 Henley Coffee Table (£399)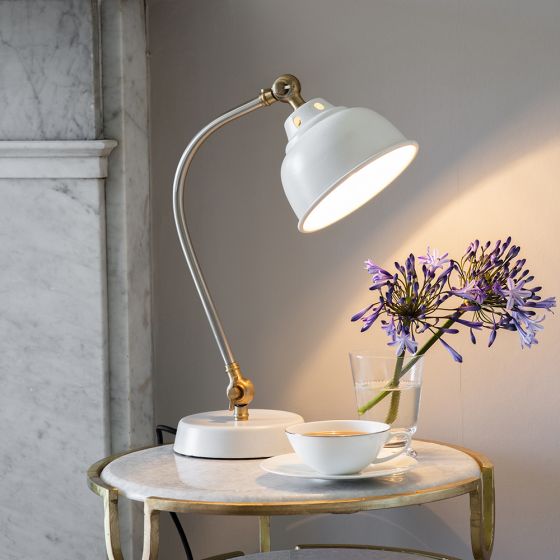 Clyde Table Light – White, Nickel and Brass (£79)