With September just around the corner it feels like a fresh start. Atkin and Thyme has some truly stunning pieces to bring a fresh feel to your home this autumn; from the perfect dining tables, to show stopping mirrors, you can add splashes of style and elegance to all areas of your abode.
Mirror, mirror, on the wall
A well placed mirror is so much more than a functional piece in which to check your hair before you step outside. It can increase the amount of light in a small space, opening it up and making it feel more spacious. The beautiful Burlington mirror is the perfect example of style and practicality.  It has an elegant antique brass frame with an adjustable axis that allows the mirror to be gently tilted when required, so is perfect for smaller spaces. The elongated hexagonal shape will work well in those spaces that have narrow halls or low ceilings. Never one to be dictated to by convention our mirrors come in many shapes and styles. A particular favourite is the new Tribeca triple wall mirror (shown here in copper, but also available in brass).  The classic iron frame with copper finish has not one, but three perfectly proportioned mirrors that can all be adjusted individually. Style, elegance, and versatility combined!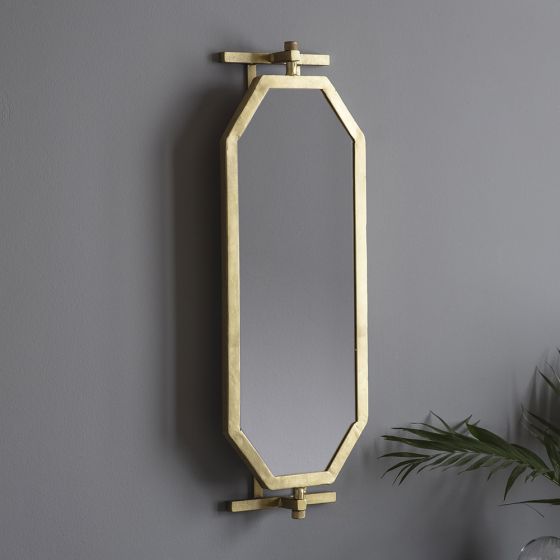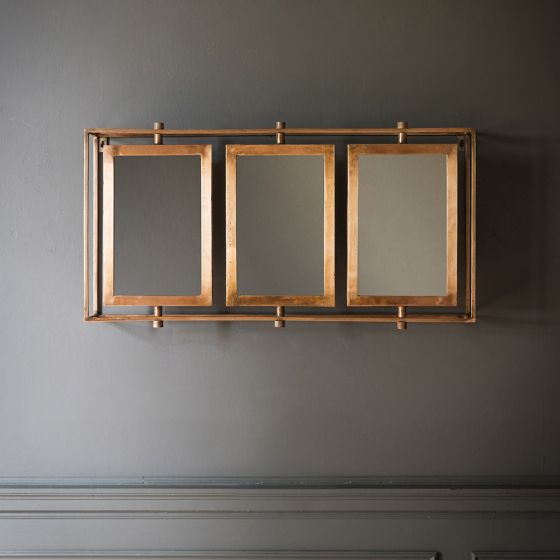 Tribeca Triple Wall Mirror in Copper (£229)
Gather the clan
Eating together has always been the cornerstone of family life, and it is a well known fact that at a party, everyone will congregate in the kitchen. So what better way to showcase your style sense than with the Reeves dining table (shown here in large but also available in medium). The beautiful mango wood finish and brass plated legs allow plenty of seating space for family and friends. The matching Reeves bench can be slotted beneath it with ease, but this gorgeous table works wells with stools or even formal seating. For a more relaxed vibe the Chevron Bar table oozes sophisticated suppers or long and lazy lunches. The long trestle style brass plated legs lift this table into a new sphere, whilst the calming whitewashed mango wood top is perfect for everyday use. Team with the matching Bastille bar stools for a luxurious loft vibe.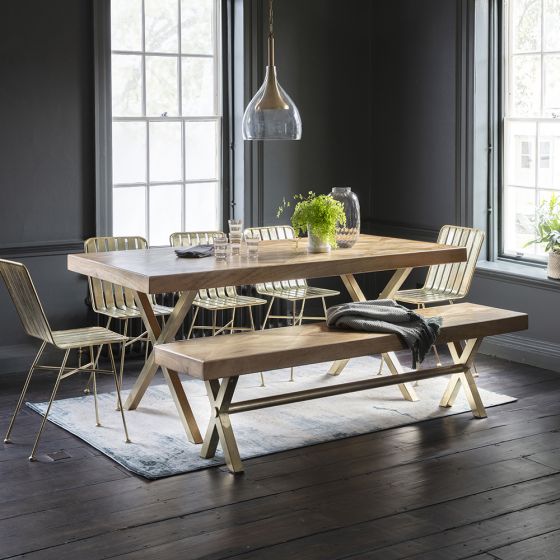 Reeves Dining Table – Large (£699)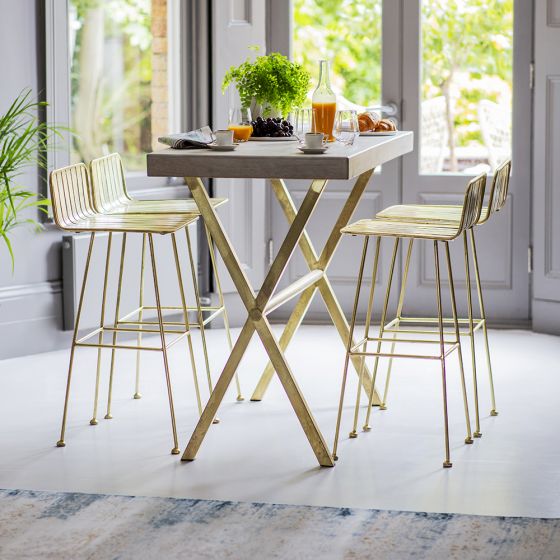 Peace and Perfection
No sitting room is complete without a gorgeous coffee table and with our range of decadent yet practical pieces, you will never have to reach far for that book, hot drink or cake. The Orion coffee table is one of our own favourites; the sweeping circular brass plated frame and toughened bevelled glass top is a real show stopper, yet achingly stylish too. If geometric shapes are more to your taste then hop to and pre order the Solitaire coffee table; the antique brass plated iron frame allows the light to shine through and around this stunning statement piece.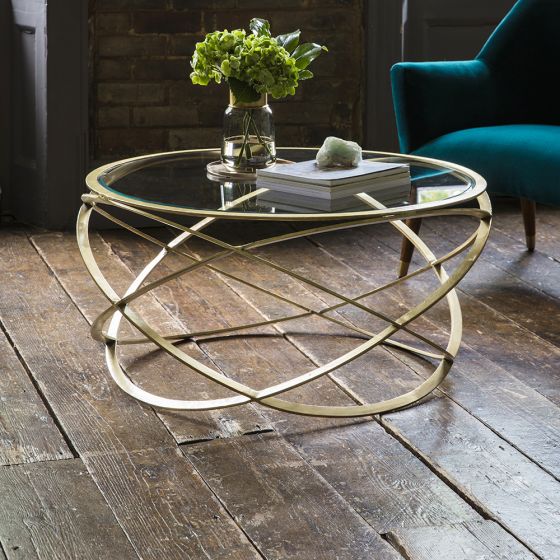 Orion Coffee Table (£399)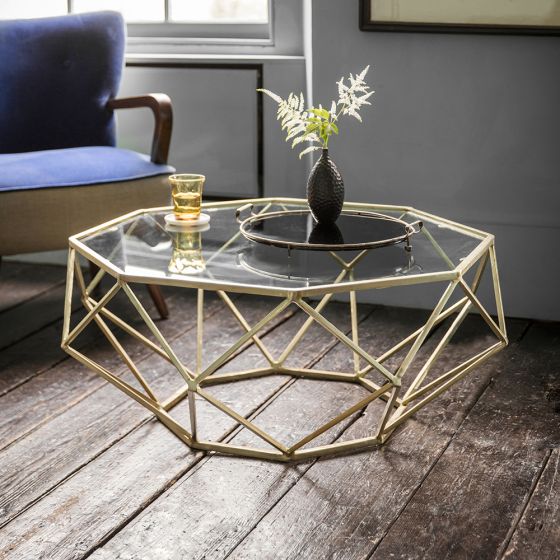 Solitaire Coffee Table (£399)