August is traditionally the month of long, hot days and balmy evenings. Here at Atkin and Thyme we are excited to share with you some beautiful statement pieces to bring those lazy, hazy moments into your living spaces. From garden vibes to stunning lighting, continue your staycation in style.
Temptation straight from Eden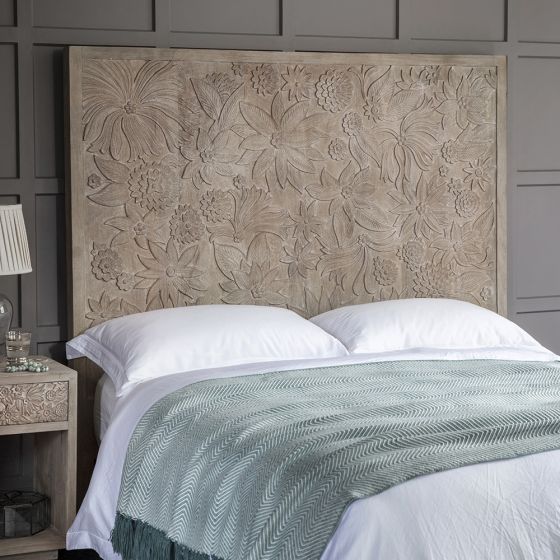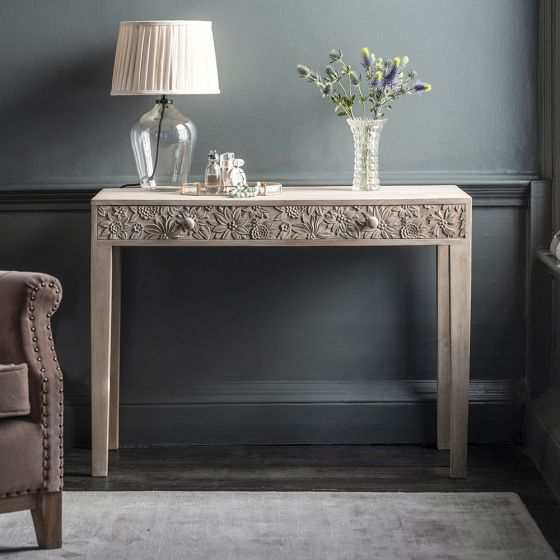 Eden Dressing/Console Table (£399)
The stunning Eden range would tempt Adam himself all over again. This beautiful handcarved headboard is made from mango wood, and will add a luxurious touch of the outside to your inside space. The intricate floral design is continued throughout the range with a dressing table, chest of drawers and bedside cabinet to match. Suddenly a bedroom becomes a haven of opulent relaxation and elegant statement pieces. Team with crisp white linen for a truly wonderful experience. Just make sure you have booked some time off work, as you will not want to leave the peace and calm of your bedroom haven.
Reach for the Moon and the stars!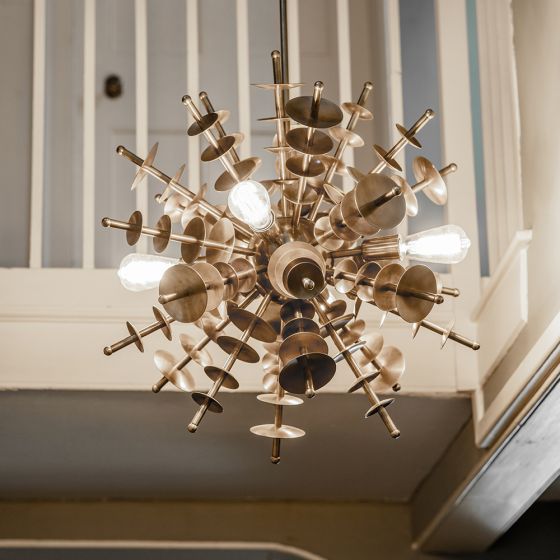 Sputnik Pendant Light (£149)
July saw the 50th anniversary of the Apollo 11 moon landing, but who has time to go into Space to experience fantastic lights? At Atkin & Thyme we have the perfect compromise with our eye catching Sputnik Pendant Light. Made from brass and encompassing a truly futuristic design, this gorgeous light will be the focal point of any room, and works particularly well in open plan spaces. Maximising the light in any space allows you to feel more at ease and instantly lifts your mood; a very good thing for long hot days. Gather your friends and relax in comfort beneath this stunning light.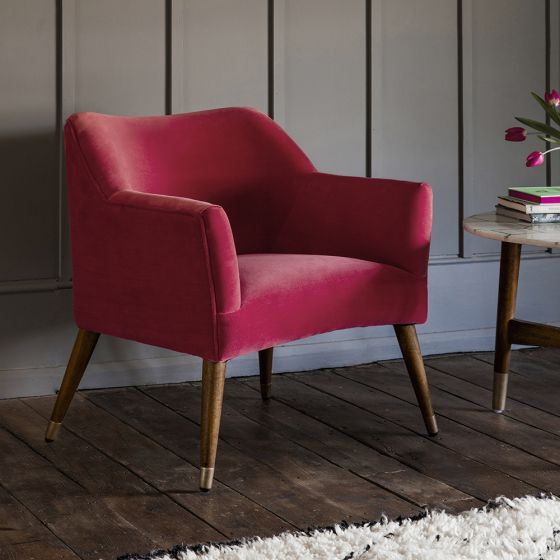 Astoria Armchair in Coral Velvet (£399)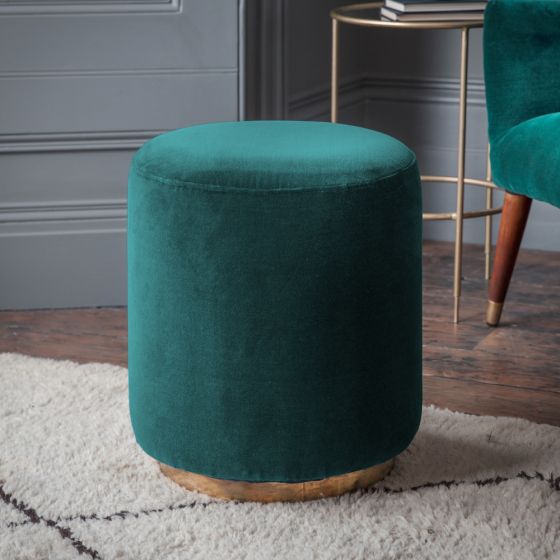 Carnaby Footstool in Teal Velvet (£99)
August positively demands that we kick back and relax, and what better way to help those holiday staycation vibes than with a splash of carribbean colour. Our sumptuous Astoria Armchair in this beautiful coral velvet is perfect to sink into with a suitably decadent cocktail in hand. With brass cups, winged style seating and high sides, you will feel as if you are indeed relaxing in the carribbean. Why not rest your weary feet on the equally lovely Carnaby Footstool with its rich colours; and who said everything had to match? Just look at this opulent teal velvet, and you can almost hear the sound of exotic birds and soft waves. The flash of bronze ties in perfectly with the Astoria Armchair and allows your theme to continue through your room in an elegantly understated fashion.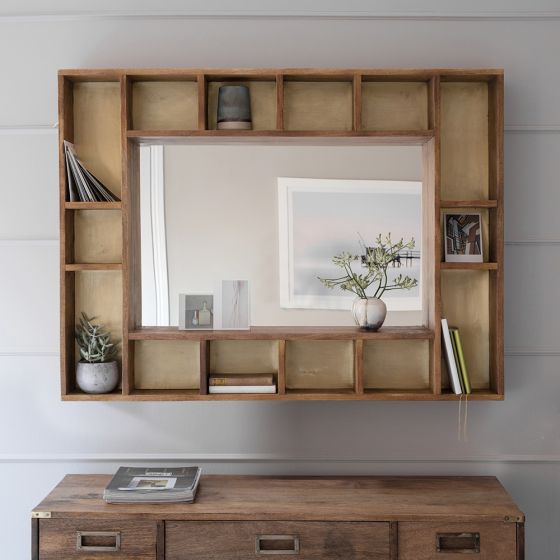 Pigeonhole Mirror Shelf (£349)
The world has taken on board the message of beautiful storage and keeping only things that spark joy around you, something we at Atkin & Thyme have always believed in with a passion!. We think this elegant Pigeonhole Mirror Shelf is the perfect marriage of practicality and style with its gorgeous mango wood pigeonholes and delicate brass inlay. The large mirror surface allows not only light to bounce around your space, but provides you with enough room to admire the view! Keep bathroom essentials, ornaments, plants and anything else that sparks joy around it and you will see this wonderful statement piece will work in any room of the house. Don't pigeonhole yourself to just one room, add this perfect piece to more than one space!