Sideboards
Storage is a big necessity for the home; you can never have too much of it. With so much to hide away, you need a storage unit that can keep up with the demands of a full and hectic life. Gone are the days of big, unattractive units. Nowadays, sideboards are more than a piece of utility; they are a piece of iconography designed to express personality in the home. The stunning Deco Marble Sideboard (£699) redefines storage units; finished in a white marble top, this luxurious looking and versatile piece will seamlessly slip into any room of the house. The natural dark markings of the rosewood give a dramatic finish, making it an ideal addition to a dining room or hallway.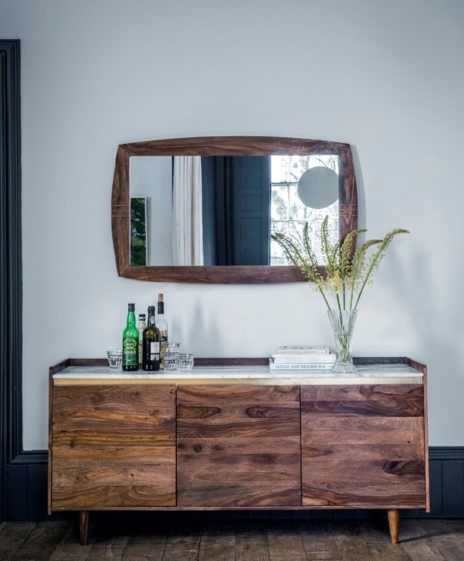 Side Tables
Whilst essential for a spot of bedtime reading and a place to rest a cup of tea, a side table has become a crucial aesthetic piece for both the bedroom and the living room. Create a cosy reading corner to enjoy a good book in, or place two either side of a bed to compliment the bedroom. Either way, a beautiful side table could be the finishing touch your home has been searching for. The Pyers Side Table (£169) finished in a natural mango wood with contrasting legs gives a hint of industrial styling. When paired with exposed floorboards and wall panelling, the completed look exposes the raw delicacy of mid-century design. A bedside table lends itself to so much more than storage; it's an accompanying piece which sets off the theme of a room. The Milan Bedside Table (£169) with its striking geometric design is as on-trend in its style as it is functional – an ideal addition for any bedroom.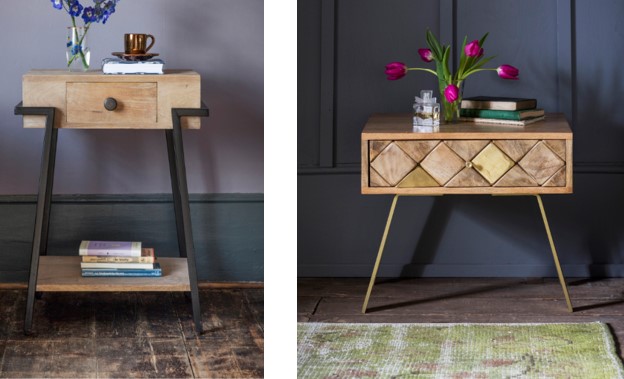 Another element of authentic furniture that you won't find in a high street buy is its sense of history and culture. Mass production means that you'll often wind up with the same furnishings as a lot of other people around you! For a quintessentially country theme, the Montana Vintage Console Table (£299), upholstered in natural cowhide accents and made from reclaimed teak is guaranteed to bring a touch of originality to the home.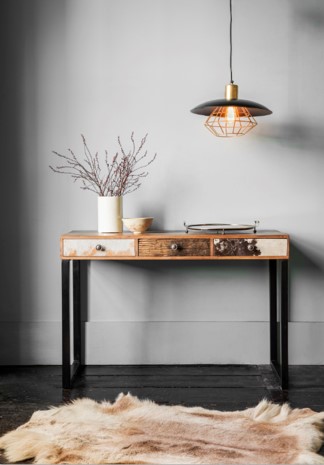 By spending that little bit more for furniture made from high-quality materials, you are investing in a piece that is authentic and made to last. Dip your toes into a diverse range of culture and explore our latest new collections…