Console tables can easily be overlooked when planning home interiors, but these versatile pieces should not be missed. A console can be used in all rooms of the house. You're most likely to find console tables in hallways or up against the back of a sofa due to their narrow designs, which makes them an elegant design addition when space-efficiency is key.
Doubling as a desk
A console can be a great alternative to a desk or dressing table. It can be purchased in place of another piece of furniture or provide an excellent last-minute substitute when needed. These marble pieces are great examples. The Berkeley Marble Console is crafted from acacia wood with powder-coated black iron legs, and its generous black marble top makes for a stunning desktop for all those important papers and pens. When it comes to make-shift dressing tables, the Flute Marble Console brings a classic, Scandinavian feel that is both functional and stylish. Made from acacia wood with a sturdy white marble top and brass cladded edging, this gently curved console is a wonderful bedroom addition.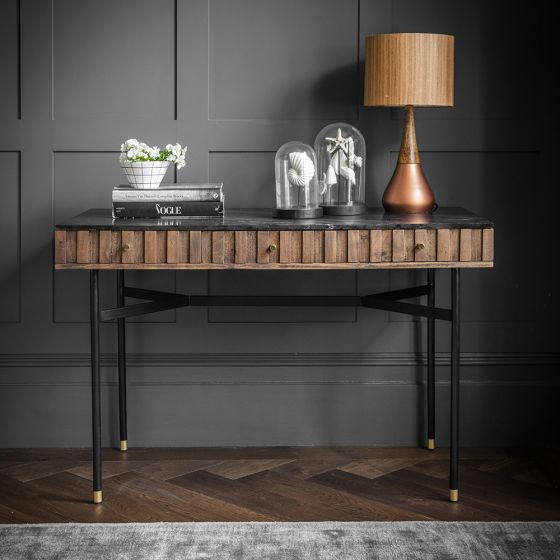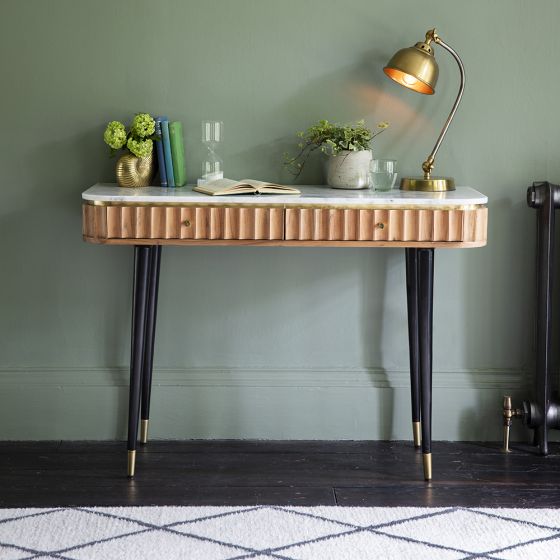 Berkeley Marble Console Desk (£449)
Flute Marble Console Desk (£449)
Symmetrical chic
While it's important to not clutter a console table – after all their superpower is the ability to be sleek and space-saving – they work especially well for beautifully displaying vases, lamps and photo frames. They help to create symmetry in the room and sit well underneath large paintings or mirrors. The Belvedere Console Table oozes luxury and glamour with its brass plated frame and mirrored bottom. Its thin frame creates the illusion of more space, and it can instantly make a hallway appear light and airy. Likewise, the alluring Gatsby Marble Console is perfect for the hallway or living space with a brass finished iron frame and elegant marble top.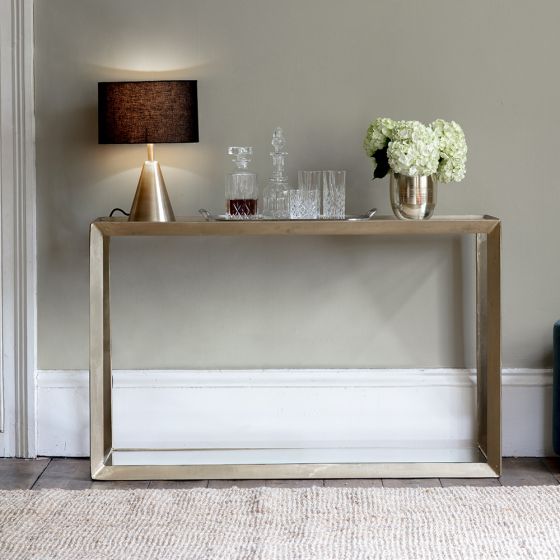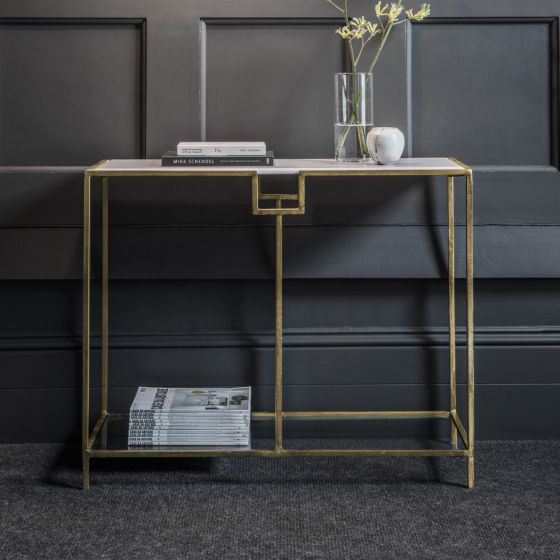 Belvedere Console Table (£399)
Gatsby Marble Console Table (£349)
Sneaky storage
As well as the display storage on top, many consoles offer extra storage. The distinctive Fandango Console has two handy drawers to hide away bits and bobs. If the console is in an entryway, it keeps everything neat and tidy, as essentials like keys and letters can be thrown in a drawer. Meanwhile, the Madison Console provides even more generous storage space, with three drawers. The angular lines and charcoal finish, makes the Madison a unique and striking design addition to the home.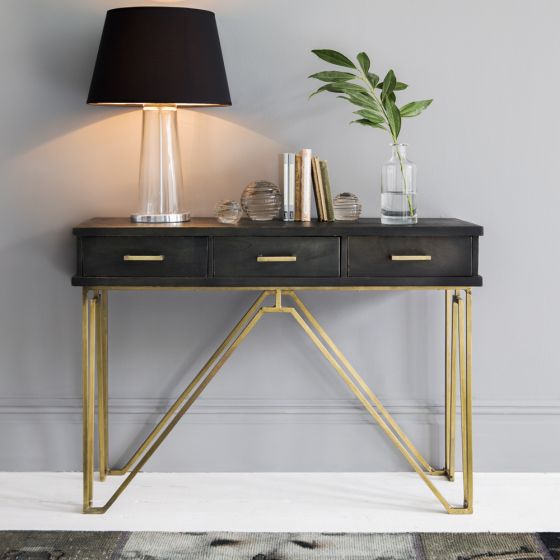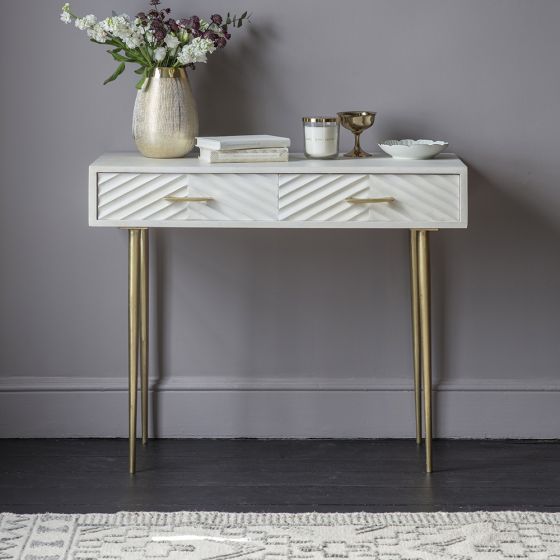 Madison Console Table (£449)
Fandango Console Table (£349)