Dream Decor by Will Taylor (Jacqui Small LLP)
You may know author Will Taylor better as the man behind the uber successful blog Bright.Bazaar, dedicated to vivid colours and smile-inducing style. While this book, of course, embraces Will's love of all things bright, he also explores other diverse interiors styles by exploring 15 different home each with a distinct decor; from a hipster warehouse in Brooklyn (where our Hudson Wall Mirror would fit right in) to a nautical seaside pad in the Hamptons.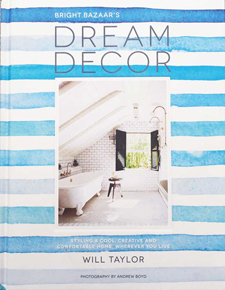 Shades of Grey by Kate Watson-Smyth (Ryland, Peters and Small)
We're huge advocates of the power of grey here at Atkin and Thyme - as our Estelle Chest of Drawers and Pimlico Armchair go to show - and it turns out that Kate Watson-Smyth is a woman after our own hearts. The author, and the woman behind the award-winning Mad About The House blog, describes grey as 'the most elegant of neutrals' and guides you through the minefield of how to choose that, oh so difficult, perfect shade for your home. A great mix of expert advice and humour.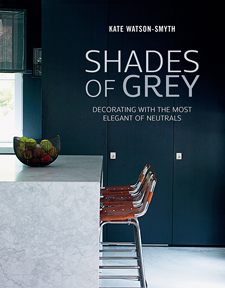 Simply Scandinavian by Sara Norrman (Ryland, Peters and Small)
We love the simple unpretentious style of Scandinavian design, which has inspired our Chevron Shelving Unit and Oslo Ceiling Pendant among many other pieces. It turns out we're not the only ones and this celebration of the style features 20 homes which each showcase an aspect of this much-loved style. Author Sara Norrman explores the creative homes of architects, jewellery designers, antique dealers and more.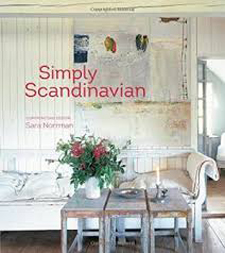 Anthology of Flowers by Jane Field-Lewis and Richard Maxted (Quadrille)
This anthology is more than a reference book, it's a thing of beauty. The images look more like traditional Victorian botanical illustrations, yet are actually a series of arresting photographs by Richard Maxted, which capture every minute detail of 50 wild, garden and exotic flowers. Jane Field-Lewis expertly accompanies each image with a quirky cultural history of the bloom, giving this book a fresh and modern approach that veers far from simply a clinical study of flora.