Here at Atkin and Thyme we are regular visitors to India and completely in awe of the vibrant and diverse culture the country has to offer! As we are in the throes of the festival, we thought we would take a closer look at the celebration itself and the recipes and décor which traditionally accompany it.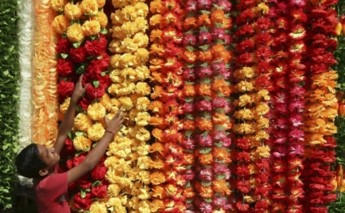 The word Diwali means 'rows of lighted lamps' and the festival itself celebrates good over bad, light over darkness and knowledge over ignorance. For most, the 5 day festival is a time for spring cleaning, and exchanging gifts as well as decorating streets and homes with lights and attending spectacular firework displays.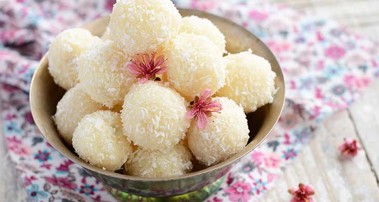 Like most festivals a major theme in Diwali is about coming together with family and friends and food plays a massive part in the celebrations. If you're planning a feast over the week bring bright colours back to the table. Flower garlands (think marigolds), colourful glassware and tea lights, if candles aren't your thing fairy lights can be used as well to provide the perfect accent bringing the dining table together.
The festival is a great excuse to indulge your inner sweet tooth as authentic Diwali sweets are often given as gifts and religious offerings throughout the week. Some of our favourite sweet recipes include Kaju Katli (cashew fudge) and Besan Ladoo – check out a delicious coconut Ladoo recipe we found here. http://bit.ly/1MKnC0n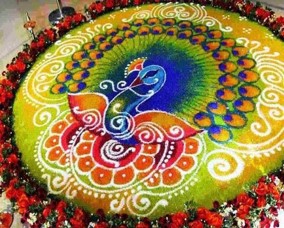 Release your creative flair and try your hand at your own Rangoli, a traditional style of folk art whereby colourful patterns are created on the floor. Customarily colourful offerings are made using coloured rice, dry flour or flower petals. The patterns are seen as sacred welcoming areas for Hindu Deities, and the designs are passed down from one generation to the next.
If you're looking to celebrate Diwali this year or just educate yourself about India further, London's V & A Museum is running 'India Festival' which showcases Indian culture with a string of events and exhibitions running through to January 2016.