Tidying Tips
Rather than cramming all the cleaning in to one day, try tidying for fifteen minutes slots every evening. This should help dissolve the dread of a big clean out.
Delegating tasks can also work wonders. If people take responsibility for their own spaces, such as bedrooms and office areas, no one will complain about misplaced items. This also means you won't have to do all the work yourself, of course… (sneaky eh?)
Before you start cleaning, prepare four separate bags; one for items for the charity shop, another for pieces for friends, one destined for the recycling, and rubbish. If you know exactly where everything is headed it will mean you will not end up with bulging bin liners which haunt the hallway for weeks, full of things you no longer need, but which do not have a new home
Anything you do not use should go. Coupons and takeaway menus are common clutter culprits. If you are not going to spend £60 on wine this month, then throw the coupon away which will give you £6 off. Takeaway menus can also be ditched - they are on the internet.
When tackling the wardrobe, get rid of anything you haven't worn in the past year, or that doesn't fit. Marie Kondo; author of The Life-Changing Magic of Tidying Up wisely advises ditching it if doesn't 'spark joy' either.
Storage solutions for every room
Quality storage is the secret to all tidy spaces and there is a solution for every room!
If you waste time every morning sifting through old letters and unwanted brochures desperately seeking the keys you swear you set down on the hallway table the evening before, investing in a console table with drawers, such as our Cuboid Bone Inlay Console Table could solve your organisational problems.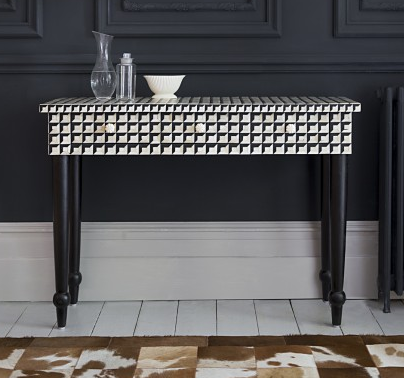 Dining / Living Room – These rooms tend to have more space so can house larger pieces. Pick furniture with multiple drawers and cupboards and dedicate each to a specific item in order to speed up location time. Our Montana Sideboard has six sections – ideal for storing table cloths, place mats and magazines (as well as Elsa from Frozen who appears to have escaped from the toy box…)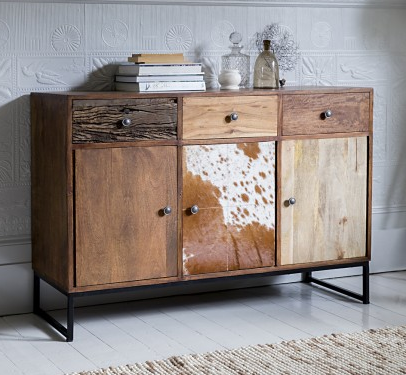 The Amber Art Deco Sideboard With Brass Inlay is another stylish storage solution, especially for larger items. The sideboard features middle a shelf for maximum storage capacity.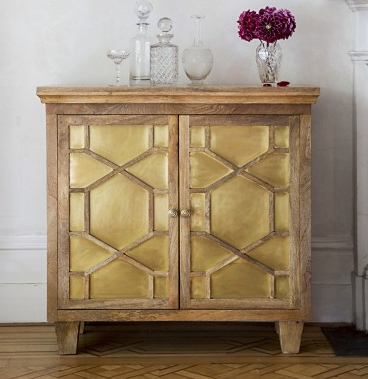 Bedroom – The bedside table is notorious for stealthily accumulating novels, magazines, boxes of tissues and tubes of hand cream. To avoid knocking these on to the floor every time you turn the alarm clock off in the morning, invest in a bedside table with storage sections such as our Milligan Retro Chest of Drawers.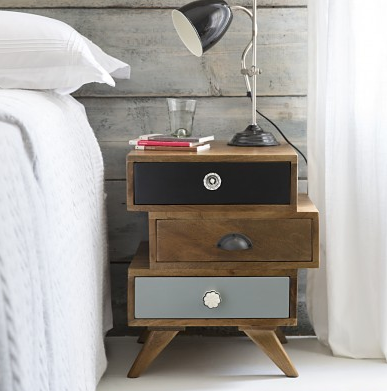 The Montana 5 Drawer Chest is also ideal for bedrooms. Books and clothing can be stashed in its drawers and it is slim enough to slot in even the snuggest of corners.