Hip Hip Hooray! Summer is finally here! Over at Atkin and Thyme we are excited to show you how to bring the sunshine into your home.
Light up my world!
The use of light is probably the most crucial element in any interior design scheme. It can set a mood, highlight a statement piece, or provide comfort and warmth into the night. Whilst the days and evenings are now light, help keep your home glowing once the sunsets with this gorgeous Valentine Table Light (£89). Literally shining like the sun, this decorative piece offers a geometric feel with a three-legged brass frame and halo set globe bulb. Place it in the living room for soft warm. Alternatively, the Catalina Wall Lamp (£49) takes a room to new heights with its on trend industrial look meeting a glamorous Art Deco feel.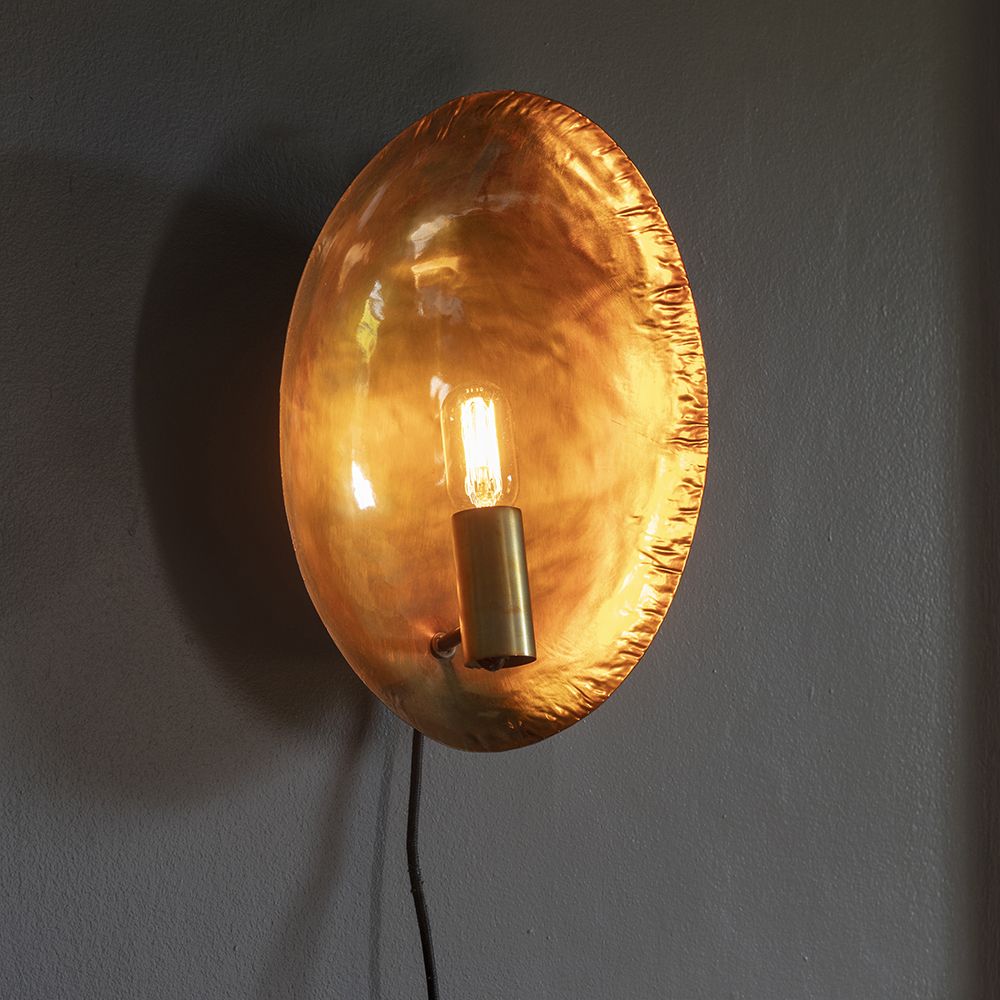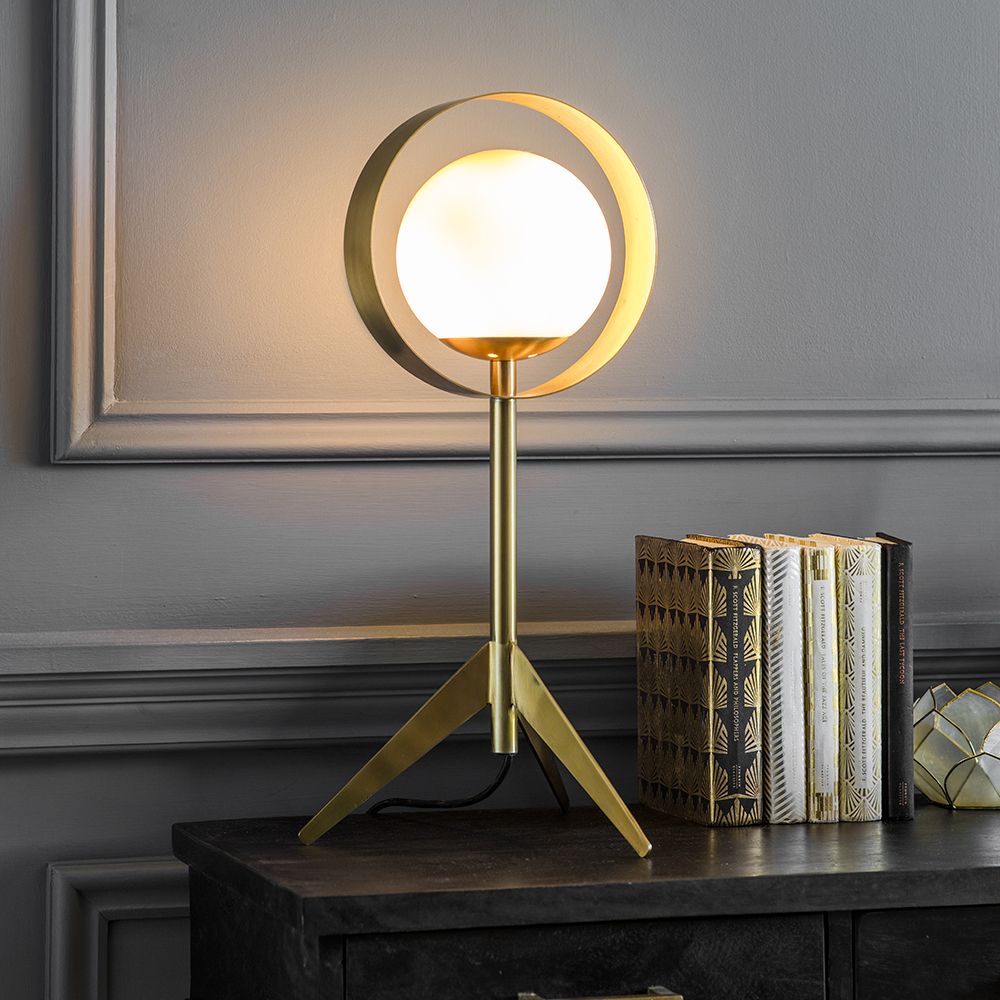 Valentine Table Light (£89)
Flower Power
Nothing says summertime like bright and beautiful flowers, but if bouquets of blooms in the bedroom are a pollen nightmare for you then fear not, as Atkin and Thyme have just what you need to introduce nature into your interiors. The Fern Bedside Drawers (£249) add a touch of the outdoors with elegant hand-carved fern leaves on a whitewash finish, the perfect addition to the bedroom for the new season. If you're looking to make a statement, try the Atika Grey Carved Bedside Cabinet (£139). Manufactured from eco-friendly mango wood, the cabinet is carved with a highly-detailed design depicting lots of little flowers before being finished in a rustic cool grey. These beautiful handcrafted pieces bring add a nod to the floral trend in a subtle and understated way.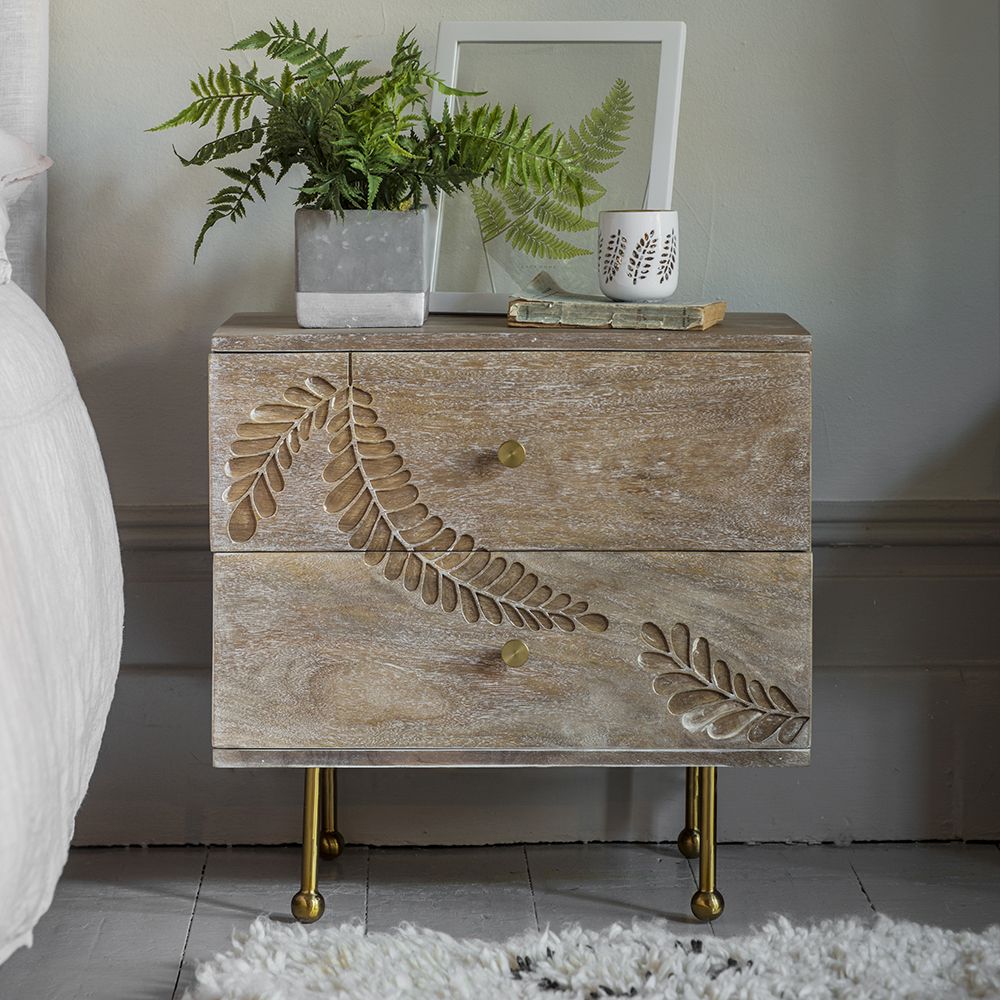 Fern Bedside Drawers (£249)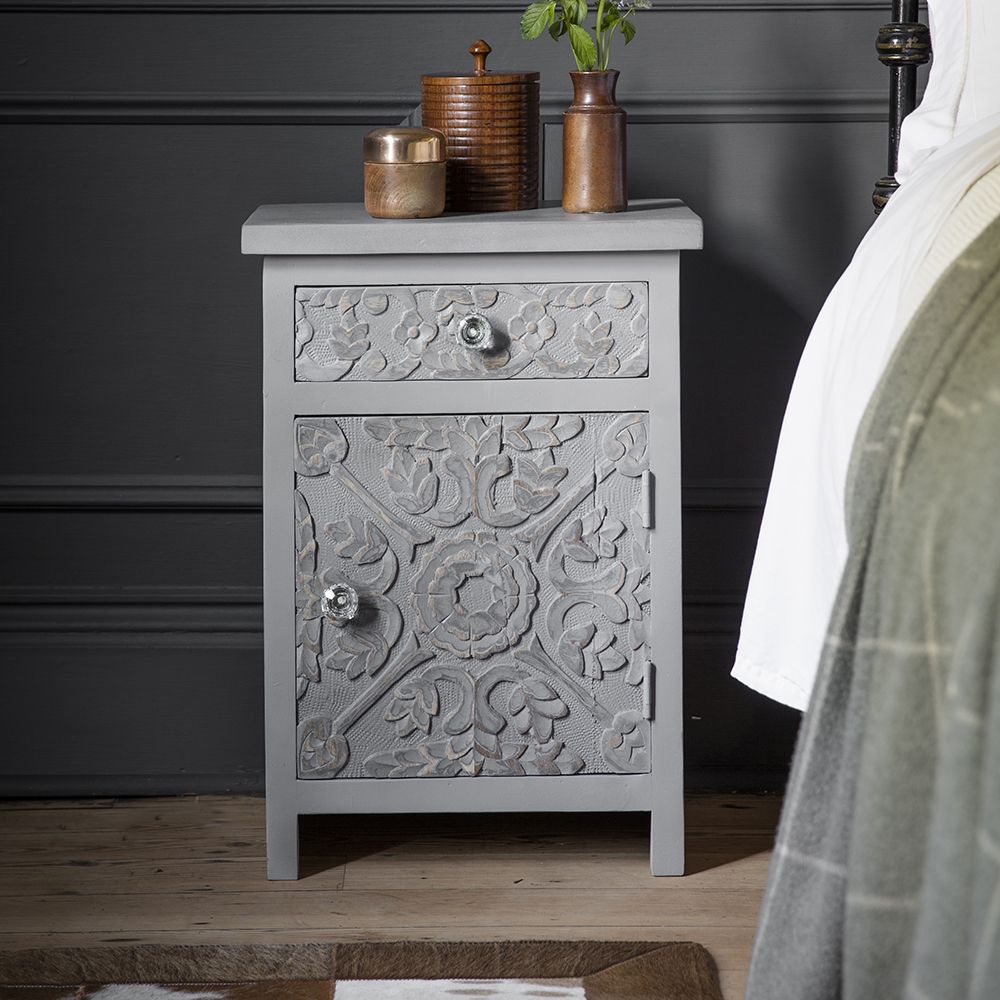 Atika Grey Carved Bedside Cabinet (£139) 
Sit back and sip!
The days are warmer, the evenings are brighter and garden is calling! Dust off your drinks trolleys and start sipping cocktails. Atkin and Thyme have the most desirable collection of trolleys around! A particular favourite is the Gatsby marble Drinks Trolley (£299). The beautiful brass frame complements the glass top and marble base and provides a touch of 1920s "fizz" to any outdoor space. Or, stay on trend with curves which are making a comeback this year. The Odyssey Drinks Trolley (£299) is the perfect all-rounder, literally! The curved shape is teamed with the winning combination of brass, glass and marble.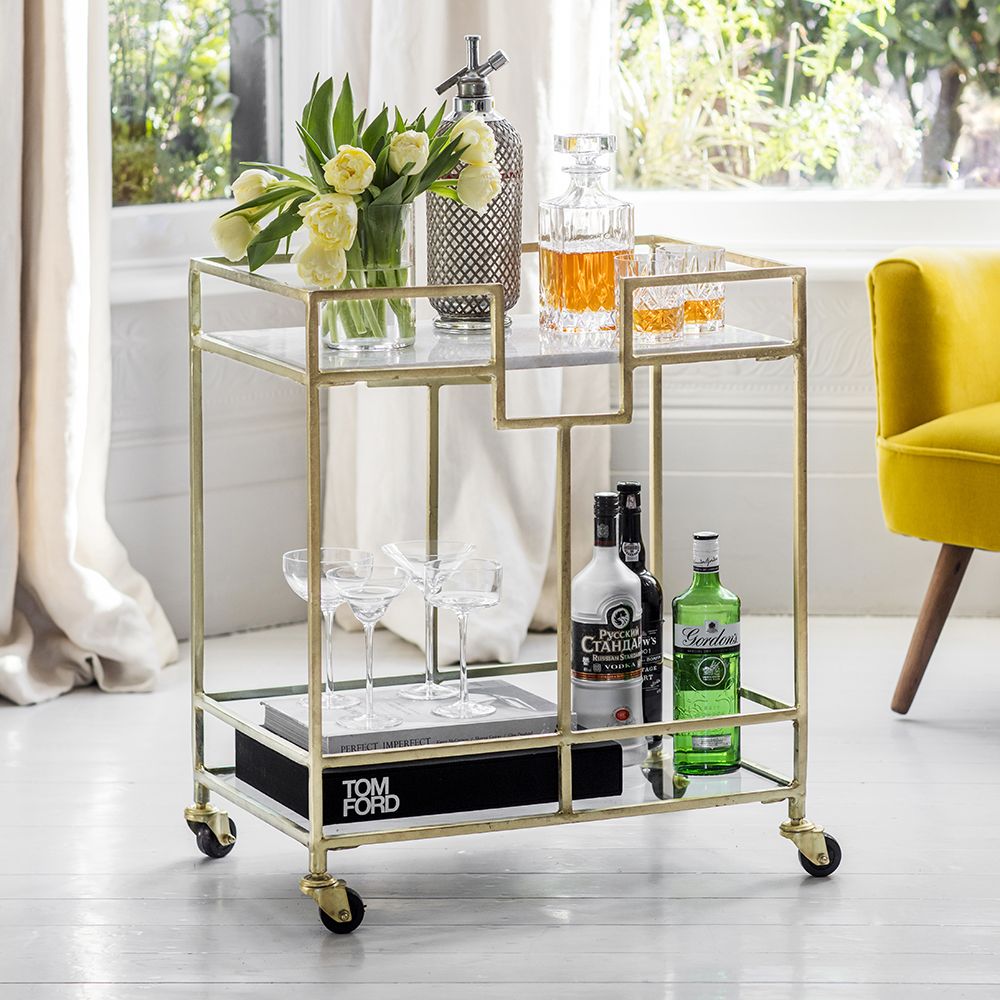 Gatsby Marble Drinks Trolley (£299)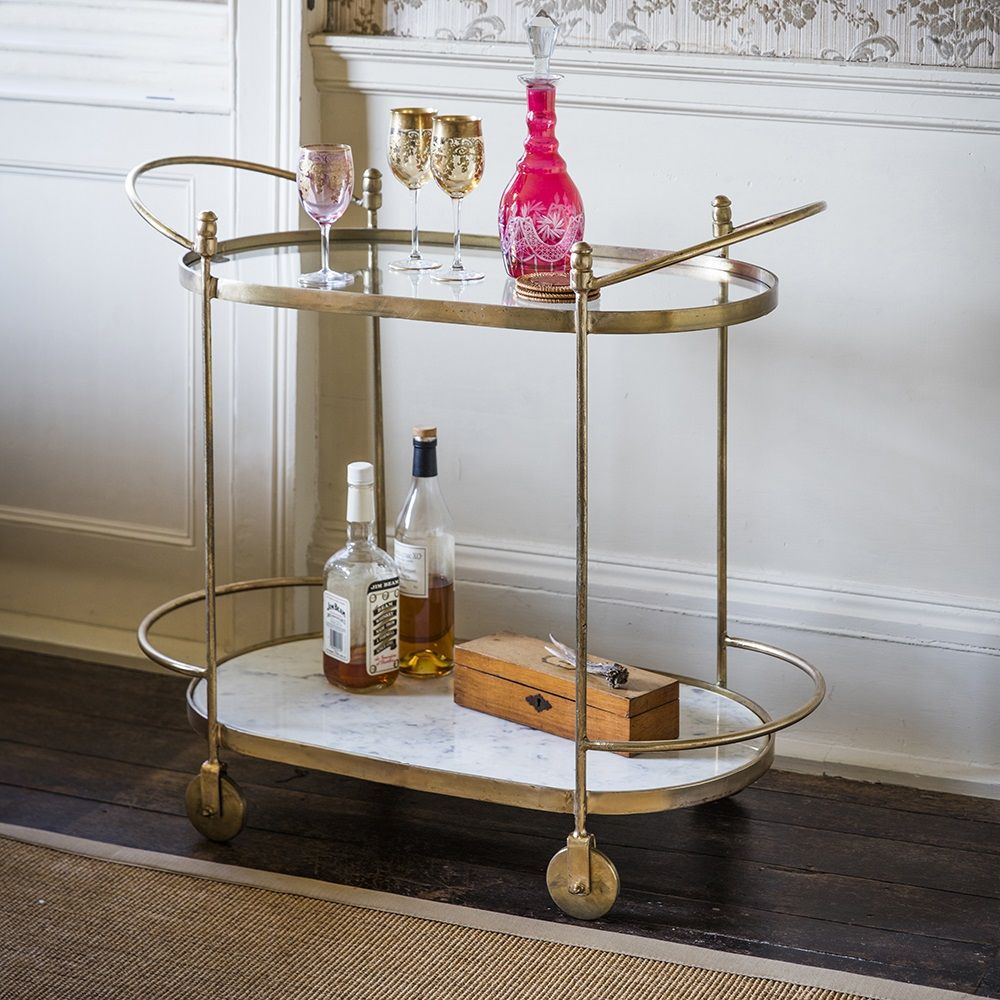 Odyssey Drinks Trolley (£329)