1. This exquisite Mother of Pearl Inlay Bedside Chest of Drawers (£349), handcrafted in India, will add a taste of the exotic to your guest suite. Fill it with paperbacks and top with a modest vase of flowers for the ultimate warm welcome to your houseguests.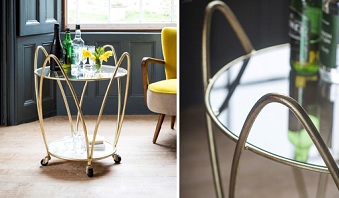 2. There's nothing more inviting in the bedroom for your guests than soft, well-thought-out lighting, and the glinting semi-precious gemstone on our Agate Table Lamp with Black Shade (£99) elevates this into a particularly special piece.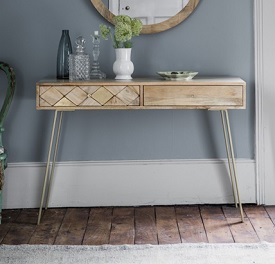 3. If your guest bedroom is lacking light or space, a cleverly positioned mirror will bounce light around the room, instantly giving it a lift. Our bleached mango wood framed Octagonal Wall Mirror (£269) is just the thing.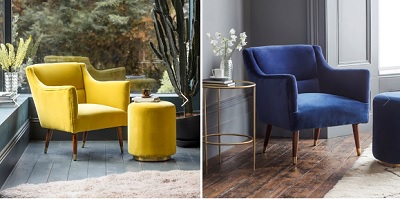 4. Creating a space for your guests not only to sleep in, but also to relax in and retreat to for privacy, is the key to avoiding festive feuds. Simply add a chair, such as our classic French style Florence Button Back Linen Armchair (£449), to your guest suite.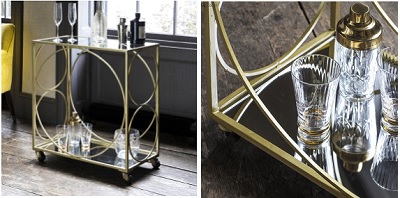 5. Made from whitewashed mango wood with a contemporary stainless steel base, this Hex Chest of Drawers (£499) is a true statement piece with its striking geometric design. It's sure to get your guests talking.