Monochrome
The timeless, transformative monochrome look is a great introduction to a moodier interior scheme. Our brand new Jett collection, featuring a console table, coffee table, side table and mirror exudes dramatic style. Made from black-coated iron and finished with a smoked glass top combined with a geometric print, these trendsetting pieces will bring glamour to the home.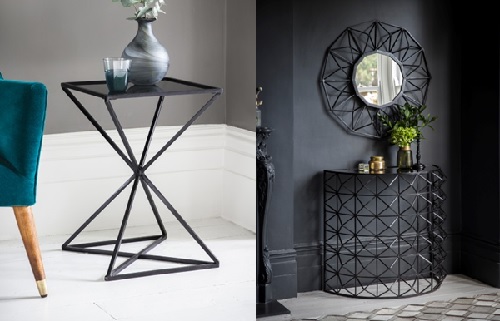 Deep Colours
Rich textures and vibrant colours are traditionally synonymous with creating a cosy living area to enjoy throughout winter. But you don't need to go as far as painting a dark background to achieve this look. When chosen well, bold furnishings are a great way to embrace a darker scheme without having to redecorate and it's a look that can be transitioned from room to room. Our new Alresford Armchairs in velvet are the perfect sumptuous pop of colour and are available with matching footstools for the full ensemble. Our Tallulah sofas combine our love of art deco with a mid-century feel; the perfect design for a striking interior scheme.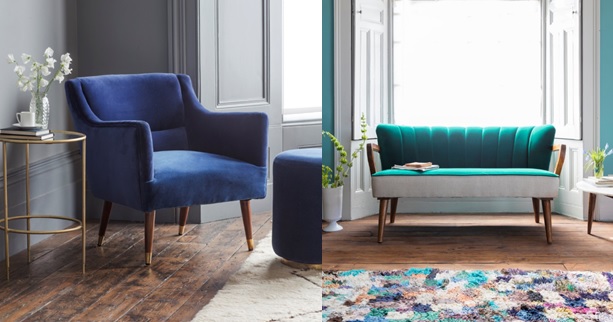 New ways of using light and space
Dark interiors are beautiful for creating moody hues, but they also need natural light to make them really 'glow'. If your room doesn't open up to much daylight, not to worry, there are many ways to keep the room feeling bright and airy without affecting its dramatic finish. Strategically placed mirrors and lights will keep the room well-lit by reflecting natural light around the room and give the illusion of a bigger space. Our contemporary ceiling pendants are finished with a chrome or gold centre for a dimmer light that creates an intimate ambience; perfect for the festive season. Paired with a statement mirror like our industrial Toshi Round Wall Mirror, finished in concrete, the completed look will create a cosy snug for all to enjoy.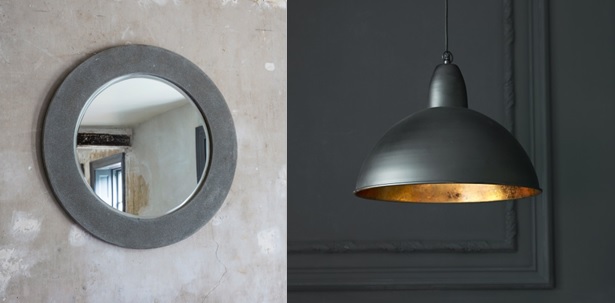 So as winter approaches try something more daring this