In the spirit of Spectre – Atkin and Thyme manifests masculine style
Gadgets, fast cars and an enviable love life are not all that James Bond has to offer the world. The iconic film franchise also features some iconic interiors. Elegant opulence in Octopussy, Goldfinger's rumpus room and the ultimate bachelor pad in Diamonds Are Forever, Elrod house; are all examples of the innovative interior design showcased in the films.
Atkin and Thyme has highlighted its boldest pieces which are perfect for any man with a golden eye for style. The infamous villain Ernst Stavro Blofeld wouldn't look out of place sat in the strikingly smooth Pimlico Button Back Armchair (£429) or Hepburn Chair (£329) in grey velvet. Partner either of these with the nickel plated Riley Drinks Trolley (£298) to create a sleek social space.
You'll never say never to the art deco trend with the Madison Console Table (£399); the handcrafted black stained mango wood paired with antiqued brass plated legs and handles gives it a contemporary twist. 007 posters may not scream sophistication but there's no reason super fans should have to go without. The Hudson Wall Mirror (£189), featuring a bullseye design subtly pays homage to the sharp shooting protagonist. Whilst the luxurious Stellar Green Marble Coffee Table (£298) is a silent nod to the spectacular opening sequence in the Quantum of Solace, which was filmed in the Carrara marble quarries.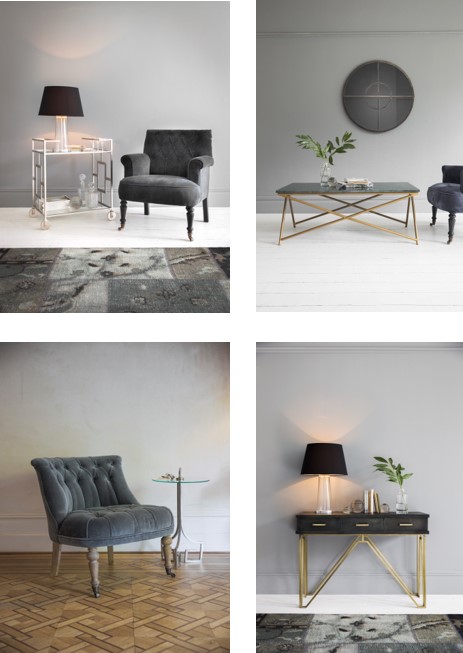 Read More