Velvet – No Winter Blues!
Velvet furniture is an absolute favourite of ours – adding a luxurious look to any piece, but also providing incredible comfort! When it comes to relaxing, comfort is of the utmost importance –and combining both style and comfort can be found with our stunning Pimlico blue velvet armchair (£449). Made from mango wood and 100% cotton velvet upholstery, this refined, traditional chair is the perfect home comfort for a busy day. Designed to suit all styles of living from an apartment to a rural country cottage, we have created the ultimate reading retreat for any interior décor. The Pimlico's deep blue colour is perfectly on trend this season - a lovely antidote for your own winter blues!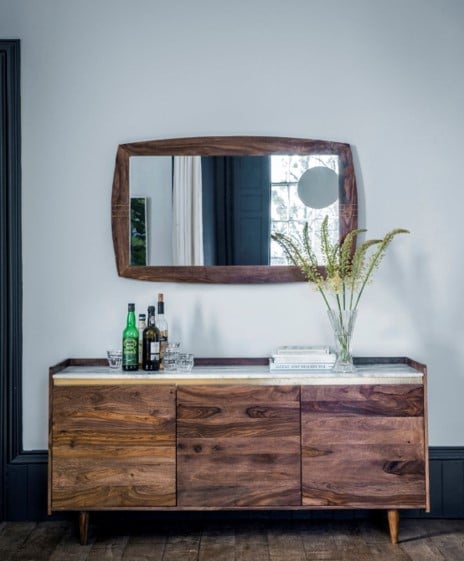 Armchair design should be about so much more than just utility – an occasional chair has the ability to be the centre of any room, and whilst it doesn't necessarily hold a specific purpose – it looks gorgeous and can provide the perfect additional seating – when needed! An eye-catching piece, elegantly styled, the Lola chair in grey and mustard yellow velvet (£329) is dressed for the occasion. The extra deep cushioned seat provides a comfy haven to sit and unwind after a long, hard day. Breaking up a block colour of grey with a contrasting mustard yellow button back creates the ultimate occasional chair design. This versatile piece will make a bold addition to any room in your home – perfect for living room or bedroom, it could even be styled as a finishing touch to a dressing room table – helping you with your own finishing touches.
Linen
Opting for a linen fabric will certainly provide you with the same level of comfort and style as its velvet alternatives, but it also offers strong durability and can be pre-treated for stain resistance – should the whole family wish to share in the comfort! Bearing some resemblance to the beautiful sophisticated namesake – curvy, elegant and stylish – we have found love already this year in the form of the Hepburn occasional chair in linen (£329), effortlessly stylish and made from 100% linen. Antique brass castors add practicality and versatility for moving around the house. Suitable for almost all room types, this timeless classic will works well in both classic and contemporary interior settings, making it a natural "must have " for your home.